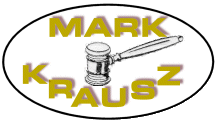 HAAS ESTATE AUCTION
Like New Tools - Household - Zero Turn
Saturday, February 3, 2018 @ 10:00 AM
Conducted at the AG Building in Scheve Park,
Mascoutah, IL
Detailed Directions to the Auction Site: I-64 to exit 23, then South on IL State Route 4 to stop light, right app 1 mi on IL State Route 161, then left app 2 miles on 6th Street to the park. The AG Building is situated West of the Water Tower in Scheve Park. Use GPS address: 851 6th Street, Mascoutah, IL 62258. Plenty of Parking. Drinks & Snacks served by the M.I.A.

---
FLATSCREEN, HOUSEHOLD, STERLING, BUD STEINS & COLLECTIBLES
Sharp AQUOS 60" Smart Flat Screen TV w/nice glass stand; Yamaha RX-V671 Natural Sound AV Receiver w/remote; Polk Audio surround Sound System; Olympic tabletop AM Radio & Turntable; slide projector; Saitek gaming joy stick; LG computer monitor; Dell Keyboard; Epson Scanner; George foreman grill; Kenmore Blender; B/D Food Processor; Eureka 12 AMP Powerline upright VAC; 8 place Southern Comfort Glasses; beer Mugs; shot glasses; Thirst Extinguisher; Platters; glassware; Pots & Pans; flatware; kitchen paraphernalia; Household items; Brown love Seat; Tan Sofa; (3) End Tables; Duncan Phyfe Style double pedestal dining table w/leaf, pads & 6 chairs (nice); old Buffett; 8' Banquet table; Card Table; (6) Brown folding chairs; Seth Thomas Mantle Clock; 5 piece Anheuser-Busch American Series solid sterling silver collector plates 1st – 5th in series, all SN-550 (in original boxes & packing); Paul Revere's Ride-1775 solid sterling plate#977 w/24K gold inlaid decoration by Danbury Mint; several Danbury & Hamilton collector wall plates; 1985 Franklin Mint 24 Karat Gold Plated "Sword of Charlemagne" (nice); Decanters (Beam-Poulan Chain Saw, 1917 Mack Bull Dog, ICRR 382 Train/Tender, Beam 197 & 249 Tenders, Kentucky Water Tower, Duesenberg Model J Car & Ducks Unlimited); 25 Budweiser Steins (most in original Boxes); nice Ship Picture; WWII Mustang P-51 Airplane Starter gearbox; Dremel electric coping saw for children (LOL); G.I. JOE Raven Airplane model; star Trek item; 1984 Marlboro price list; (2) Marlboro Clocks (1991 & 1992); Dale Earnhardt Jr 1:18 scale winners circle car; 2004 Daytona 500 Champion Dale Earnhardt, JR mini car hood; Advertising Signs from Grizzly Smokeless Tobacco, Kodiak Ice Tobacco, (4x)Marlboro & Skoal; Camel Lighter; Smokin Joe's matches; Marlboro poker chip set; Winston Floor Stand Ash Tray; Small Budweiser Blimp; Picture frames; Golf Bag; Bowling Ball/Bag; Luggage; Christmas Deco; candles;
ZERO-TURN MOWER, R/C TRUCK, NEW SHOP SUPPLIES & RELOADER EQ
Husqvarna 125223 Commercial 0-trun Mower, Kawasaki 23.0HP FH680V gas engine, 52" cut, always stored inside, 9xx hrs, SN# 051652437 (nice); North Star M28520G2 – 25 gal pull behind sprayer w/ boom & remote control; Craftsman LR4500 watt gas generator; Tiny Tiger #300 ultra-small generator; Troy Bilt 2600 PSI pressure washer 2.3 GPM (like new); Ready heater 100,000 btu propane heater; 100# commercial LP gas cylinder (full & like new); T-MAXX by Traxxas model 4910 nitro power Radio Controlled Truck, lots of spare R/C parts; 3 gallon of fuel; Traeger wood pellet grill w/meat probes (model # TFB57PZB—Just like new); 15 speed FUGI men's bike (red); Scott's yard spreader; 2 gallon garden sprayer; long handled garden tools; garden & leaf rakes; screw-type post hole digger; concrete come-a-long/scraper; roofing shovels; sledge hammer; (5 sheets) of ¼" lauan plywood; (5 sheets) of ½ plywood; new 36" white Energy full view storm door; 100's of 5' & 6" Mirka sanding disks; Sanding belts; staples; 3 boxes of Kreg screws 1-1/2" to 2-1/4"; Paslode 2-3/8" framing nails; new HVAC Vents; 3" & 4" sch 40 PVC Pipe; misc plumbing & electrical supplies; metal cable tray (for use as wall racks); truck mud flaps; 100's of wood clock templates; (2) large boxes of 3-D stick-on numbers & letters; 100's of clock insert pictures; wooden craft projects; Reloading Dies (6.5mm, 7 mm, 7.62 x 39, 17 rem, 219 zipper, 218 bee, 22 savage, 225 win, 223 rem, 221 rem, 220 swift, 243 win, 222 rem, 256 win, 250 savage, 25 acp, 38 spec, 308 win, 30-06, 32-20, 30 carbine, etc); Reloading Brass Cases from 6, 6.5, 17, 22, 30, 270 & 308; Bullets; Digital Powder scale; Primers, Flints & Percussion caps, Lead ball ammo; Numerous other Reloading Supplies; (3) Springfield 1903 stocks; Numrich Arms 22 conversion for Springfield 1903 rifles; (2)WAMO blow guns;
MECHANICS, MACHINIST & QUALITY SHOP WOOD WORKING TOOLS
Craftsman ball bearing Box on Box on Box tool Chest (red); Craftsman 10 drawer tool chest; Stack-On tool box; PM & Stanley 3/8" socket/wrench sets; Hammers; screwdrivers; Saws, snips & pliers; 8" C-clamps; welding clamps; Ridgid 14" pipe wrench; Adjustable wrenches to IREGA 18"; Craftsman 6" bench vise; Craftsman 4T floor jack; Craftsman jack stands; Craftsman 2.5 gal/1.75HP small shop Vac; Tough Built & folding metal saw horses; (2) Record RPR400 roller stands; Work Mate 400; Makita DPC 7311 gas driven portable concrete saw; Jet water pump; Metal Halide 175w Wobble Work Light; Ridgid 4.5 gal/150psi portable air compressor; Senco 1 gallon ½ HP small air compressor; 220v Hobart Stick-Mate LX 235/160 max amp electric arc welder; Craftsman 8" professional bench grinder (like new); Die Hard battery charger; Double drill press vise; Pipe Vise; ¼" – 1-1/4" pipe thread kit in case (neat); 2-wood cases full of Meyer M-O plug gauges .011-.500; Ames precision hardness tester for metal; 36 pc Space Block set .101-1"; PTC type D model 307L durometer rubber tester; Starrett 25-4475 dial indicator; Master Gage dial indicator; Starrett 1" micrometer; Mitutoyo 1-2" micrometer; Mitutoyo 2-3" micrometer; Depth Micrometer; calibration check gauge for micrometer; Adjustable partelles .375-2.250 gauges set; Weigh Tronix force gauge set; Mitutoyo dial caliper; Mitutoyo HDS Digimatic Height Gauge; Intra Miter 3000 miter gauge; Shop Fox W1677 left tilting cabinet saw; 13-1/4" Shop Fox W1668 Oscillating Drill Press; 14" Shop Fox W1706 Band Saw; 15" Shop Fox W1724 Planer; Delta X5 (Limited Edition-model 43-431x) 2 speed Heavy Duty wood shaper; Grizzley model G1095 auto feeder (neat-many uses); 3HP Shop Fox W1687 Dust Collector; Shop Fox W1693 mini Planer/Moulder; General International 6" Deluxe Joiner (model # 80-100LM1); 26" Shop Fox W1678 Double Drum Sander; General International model #15-005MI Edge Sander; Inverted Router; Viel Shaper Blade Grinder; (13) Shaper Cutters from Grizzly & Roman Carbide; (29) Bessey wood clamps to 40"; Shop clamp stand;
ELECTRIC, BATTERY POWERED & SPECIALTY TOOLS
South Bend Lathe Works 9" workshop metal lathe w/3" bed Cat# 415YA w/drive gears, chuck & attachment on nice rolling metal table; Unimat SL1000 ultra-small metal lathe; Milwaukee 15 amp/14" abrasive cut off saw (6180-20 just like new); Bosch GCM12SD dual bevel hinge slide miter saw; Bosch 11245EVS Heavy Duty Hammer Drill w/SDS max bits; Craftsman 7-1/4" sawmill 2-1/8HP circular saw; 7-1/4" Dewalt DW368 circular saw w/case; Delta 15" scroll saw; 3/8" Sears industrial corded drill; Craftsman Pad Sander; Wagner Heat Gun; TNT Formica edge Heat Gun; Dewalt DW304P reciprocating saw; Porter Cable 874203 220v Router; Porter Cable 890 Heavy Duty Router; Craftsman router cutter; variable speed router control; Porter Cable 3x21" belt sander; Porter Cable profile sander; Porter Cable 126 Porta-Plane; Porter Cable Plate Joiner; Fein MSXe63611 multi-master tool; Roto-Zip R21 rotary tool; rotary tool kits; Vector 7" High Speed sander/polisher; Flex LW1509 Grinder; Makita 9564CV angle grinder; 5" Porter Cable 333 disk sander; Reliable panel Crafter #609; Porter Cable rotary lazer level w/tripod, stick & carrying case; Ridgid 18v Combo Kit (Hammer Drill/Driver, Reciprocating Saw, Light, Charger & 2-Batteries); Ridgid X2 18v Hammer Drill; B/D 12v ¼" multi-angle driver; Paslode 16ga cordless stapler; Bostitch SX150 narrow crown stapler; Senco Finish Pro 10 Brad Nailer; Porter Cable BN125A Brad Nailer; pneumatic Ridgid coil roofing nailer; pneumatic Bostitch roofing cap/stapler for tar paper (neat); Craftsman air ratchet; ½" Craftsman impact sockets; Air Chisel; Impact driver; Milwaukee "Sharp Fire" extended screw gun w/2" belted decking screws; Dura Spin DS202-14v Drywall screw gun w/belted screws, charger & case; RAM SET 22 cal concrete fastener Cobra Tool; Grizzly H5977 Hardwood flooring stapler; touch-up spray gun; Campbell-Hausfeld 3/4HP airless paint spray system; FUGI "Super Pro" painting roller & paint gun system; Professional Drywall handles & Equipment (Mudd Boxes, mixers, corner roller assembly to finish, paper boxes, Drywall Master Mudd Pump New-Best Choice drywall stilts & more); staple guns; caulk guns; Solder & Glue guns; Titebond HiPUR Bonding Gun; Grout Gun; Ceramic Tile Cutter; 10" Pro Line 2.5HP wet tile saw; tile shower pattern jig; Kobalt tile motor mixer; Cut-N-Crown crown molding Jig; Leigh Dovetail Jig; Porter Cable Hinge Butt template; Craftsman Lathe Tools; wood chisels; planes; draw knife; General plane blade & chisel sharpener; Siding tools; 4' straight edges; T-squares; carpenters & handy squares; Crow bars; 4' Fat Max level w/case; Bosch DVM 40L digital measuring devise; tap & die set; drill bit sets; hole saws; Jacob ¾" tapered shank chuck; extension cords; air hoses; sewer snake; garden hose; lights; organizers; nail/tool aprons; Werner 6' fiberglass step ladder; Gorilla ladder hooks; ratchet straps; neat Hanging Cap Rack;
---
Auctioneer's Note: Todd bought the BEST! Many of these items are either new or one time use & clean as new! Something for everyone from clean housewares, Anheuser-Busch Collectibles, R/C truck, New Supplies, Awesome Woodworking Shop Tools, to a 60" Flat Screen! This is a 1 Ring Auction! Most of the items will be indoors, Mower & Furniture will be outside in the back under the Pavilion! Only a Partial list—Photos & More at krauszauctions.com See Yah at the AG BLDG on the 3rd –MCK.
OWNERS:
The Todd L. Haas Estate, Breese, IL
Ken Haas, Executor
Auction Conducted By
Mark Krausz Auction Service
4929 State Route 160, New Baden, IL 62265
IL Lic #440000142
618/588-4917

www.biddersandbuyers.com/ads/krausz.htm
Mark Krausz 618/588-4917

MEMBERS OF ILLINOIS STATE AND NATIONAL AUCTIONEERS ASSOCIATION
Click Here For Krausz Auction Calendar